In the exciting and diverse world of commerce, there's one business model that has stood the test of time and continues to empower individuals globally: direct selling. Not only is it a lucrative way to earn income, but it also fosters entrepreneurial skills and encourages personal growth.
Leading the way in the Philippines is Personal Collection Direct Selling, Inc., a respected member of the Direct Selling Association of the Philippines (DSAP). Personal Collection started in 2003 and has launched hundreds of world-class products sold proudly by hundreds and thousands of PC dealers nationwide. Personal Collection has consistently shown how direct selling can be a transformative opportunity.
What is direct selling?
Direct selling is a dynamic, vibrant, rapidly expanding channel of distribution for the marketing of products and services directly to consumers. Unlike traditional retail, direct selling maintains a focus on personal, one-on-one interactions. Independent representatives, often referred to as dealers, distributors, or salespeople, sell products or services directly to their customers, who are usually their personal contacts, in a home or office setting, through house-to-house visits, or online selling platforms. Direct selling promotes entrepreneurial skills, which can lead to additional earning opportunities.
It's not much different from a buy-and-sell business model. With direct selling, dealers can earn not just from selling but also from expanding their network through recruiting other dealers and earning a commission from their sales.
In legitimate direct selling companies in the Philippines, the primary focus is on selling products or services to consumers. Earnings are derived from retail sales and, to some extent, from the sales of representatives in their downline. However, legitimate direct selling companies ensure that the majority of income comes from actual product sales and have fair compensation plans that reward sales efforts and product movement, rather than just recruitment.
It's important to research and understand the business model of any direct selling opportunity before getting involved. Look for reputable companies that comply with local laws and regulations and have a track record of success in the industry.
The DSAP, with its affiliation to The World Federation of Direct Selling Association headquartered in Washington D.C., U.S.A., upholds high standards of selling and service practices. Direct sellers must maintain integrity, honesty, and courtesy in their interactions, reflecting the primary objectives of the association.
A direct selling example done right is Personal Collection. As a leading direct selling company in the Philippines, it offers a broad array of essential consumer goods through its vast network of dealers. Categories include Home Care, Personal Care, Men's Care, Fragrances, Intimate Apparel, Baby Care, Health Care, and Housewares.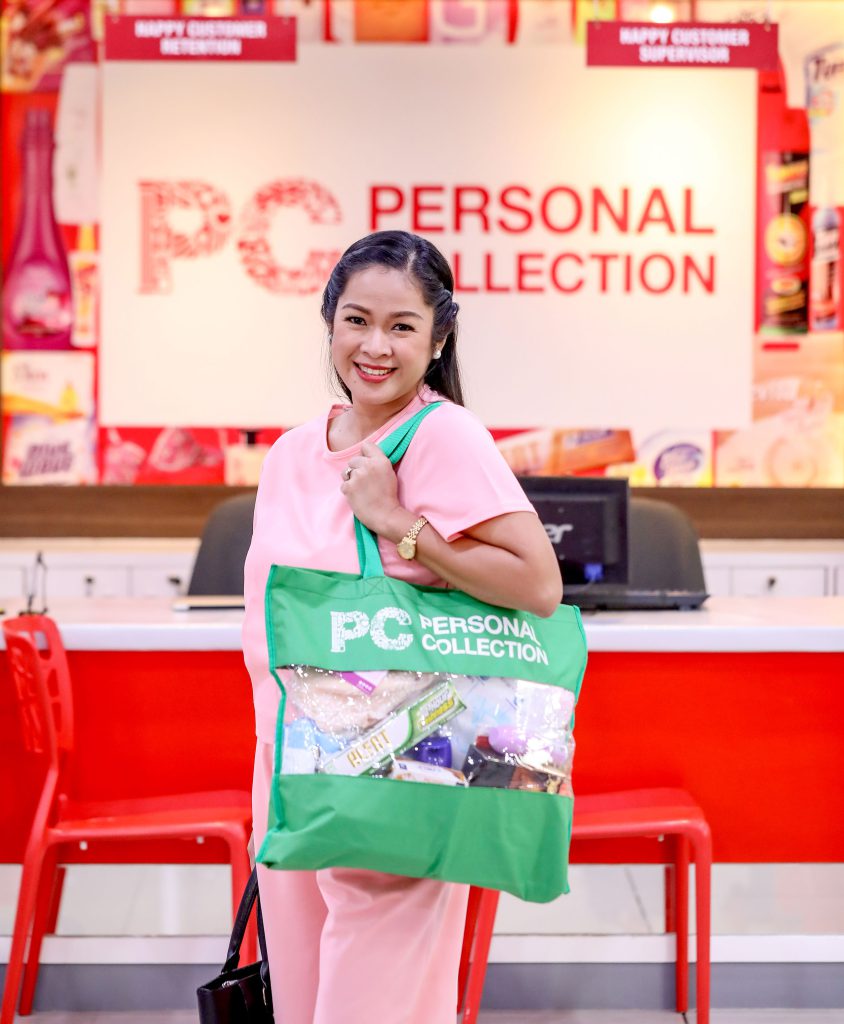 How can you earn with direct selling?
There are many direct selling advantages if this is a business you want to try. With Personal Collection, you can unlock financial freedom. Here's how direct selling typically works in 5 simple steps:
Sign up to be a dealer.
You become an independent representative for a direct selling company by signing up. Just go to the PC branch nearest you [click here for branch locations]!

Buy the company's products.
Once you've submitted your complete requirements, you're now eligible to buy PC products! Personal Collection will even provide you with capital worth P2,000 and a 37-day credit line so you can start your business within minutes of signing up! Dealers buy PC products at 25% discount! New dealers get freebies, too!

Sell the products.
You can now sell the products directly to your customers at the retail price, earning the profit on the difference between the wholesale price you paid and the retail price you'll charge. Make sure you get the monthly brochure which shows all the promos and deals that month so that you can save more, buy more, and earn more!

Build your team.
Here's what makes direct selling different from the buy-and-sell model: You build your network. By recruiting more dealers, you can earn from their sales. A team of just 5 recruits, or downlines, is enough to turn you a bigger profit. Of course, the more active and successful your team is, the higher your potential earnings can be!

Enjoy discounts, promos, and bonuses.
In addition to earning profits from retail sales, you may also enjoy discounts and bonuses based on your sales volume, recruitment efforts, and the sales performance of your downlines, which consists of other dealers they have recruited. Personal Collection is also generous with its incentives and programs, with hardworking dealers getting trips to exciting destinations, cars, house and lot packages, and cash prizes!

Success stories with Personal Collection
Over the years, Personal Collection has fostered numerous success stories, empowering individuals to take charge of their financial future. Our approach to direct selling has allowed hundreds and thousands of Filipinos to realize their entrepreneurial dreams.
Embracing the direct selling business can be a game-changer, and companies like Personal Collection are making it easier than ever. By promoting high-quality products and maintaining strong ethical standards, we have made direct selling a respectable and viable option for many Filipinos. The potential for earning and personal growth in this business is vast. So why not consider diving into the world of direct selling? Who knows, your success story could be next!
Sign up to be a PC dealer and get 25% discount on PC products!